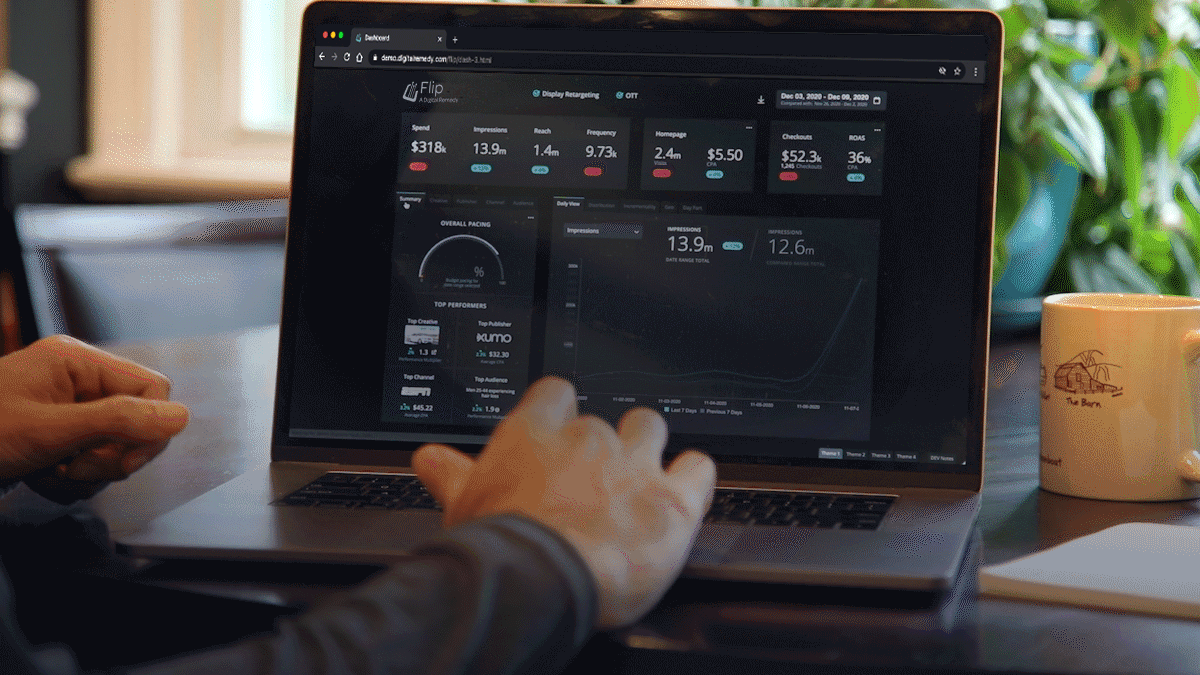 Direct Access to Every Premier OTT Publisher
Low Funnel Tracking & Optimization
Incremental & Survey Based Measurement
Real-time & Exportable Dashboards
OTT For Action, Not Just Views
With Performance CTV you can take your connected TV campaigns beyond Video Completion Rate and tie them directly to the performance outcomes you care about.
Know exactly what creative or which publisher is driving the best performance. Optimize off of those insights in real time. Connect attribution to optimization and access algorithms that optimize your campaign in real time to deliver higher ROAS.
Measurement and Optimization
Publisher
Channel
Device
Creative
Geolocation
Daypart
Audience
Publisher
Creative
Exposures
Audience
Build a digital media strategy that performs:
Full-service from campaign strategy, activation, and optimization

Tech that connects data, media, and optimization

Omnichannel media inventory that performs

CTV that generates outcomes
The Guide to OTT Creative Best Practices
Every digital media channel performs differently, and there are some important things to consider when building your OTT ads for the first time. Download our best practices guide to help you get started.
The Rise in CTV Ad Fraud
As streaming continues to grow, as do the opportunities for fraudulent traffic through CTV. Download our latest insights to learn more about the growth of CTV ad fraud, and the processes you can put in place to protect your campaigns.
Request a Demo
Learn how Flip is changing the way marketers measure and optimize their OTT campaign performance.